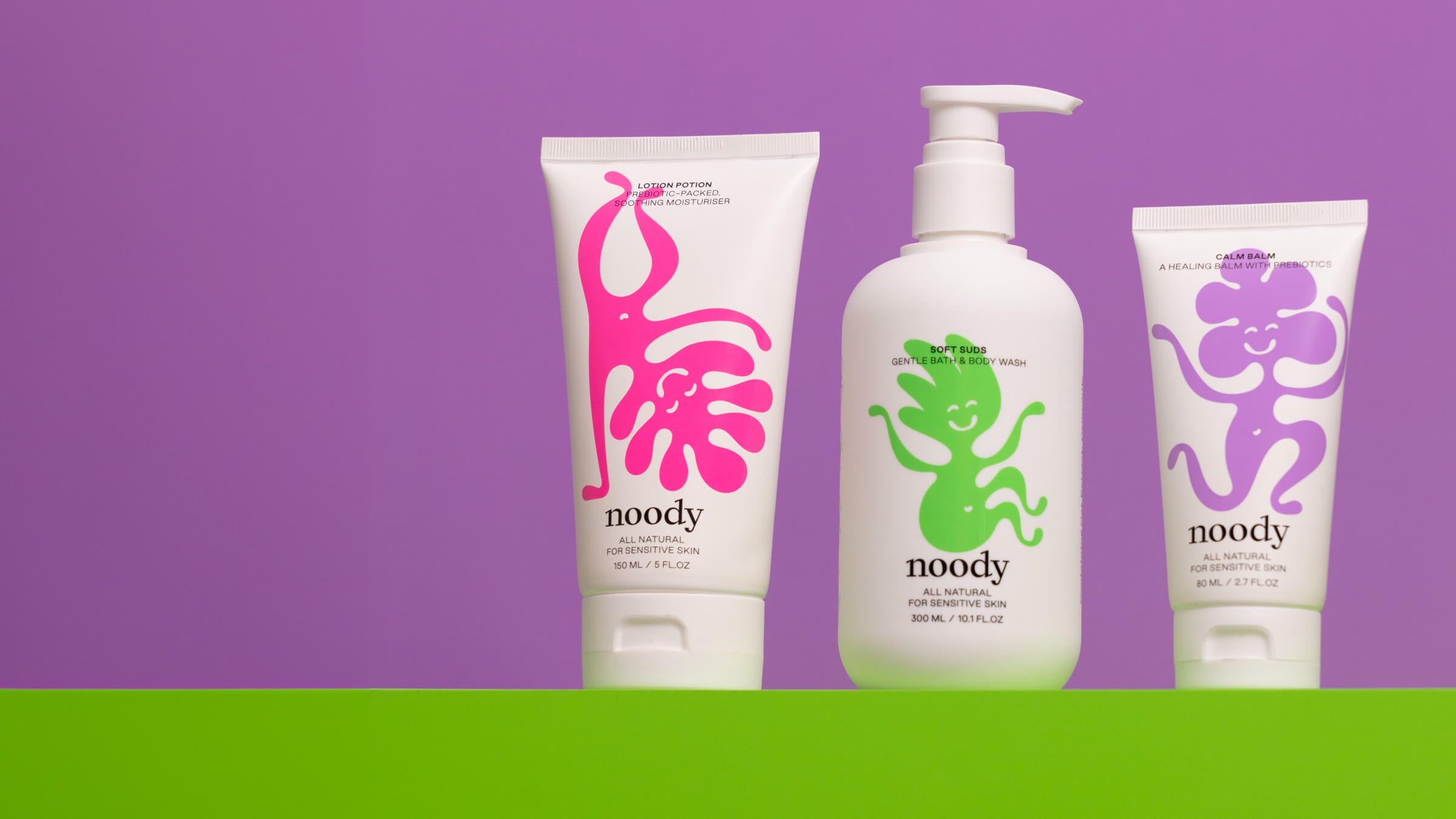 Calm Balm
Or 4 interest free payments of $8.74 with
More info
Or 6 payments from $5.83 weekly with
More info
Or 5 payments from $6.99 fortnightly with
More info
Calm Balm was created to relive, soothe and support eczema, it helps make skin happy with a special blend of natural goodies like prebiotics, calendula, zinc and plant oils. We've loaded it up with only the kindest kind of ingredients – none of the nasty stuff like steroids or harsh preservatives allowed! That makes this soothing balm an all-star member in anyone's toolkit for relief from eczema, rashes, chafing, cuts, abrasions, burns, insect bites and more.
80ml

Founded by renowned Skin Expert and Hoslistic Facialist, Ashleigh Scott and her husand Creative and Design Director Scott Glacken. Motivated to heal and nurture the sensitive skin of their own young children they set out to create the skincare their kids skin needed, while creating an aesthetic that appealed to kids.
Noody products are meticulously crafted with care; free from harsh chemicals, sulphates, parabens and fillers. Made in New Zealand, lovingly formulated and brimming with nature's finest ingredients - Calendula, Kawakawa, Prebiotics, Camomile and Manuka Honey to name a few. 
FREE DELIVERY NZ WIDE
On orders over $150
Select An Option To Add To Your Cart
Default Title / Sold Out