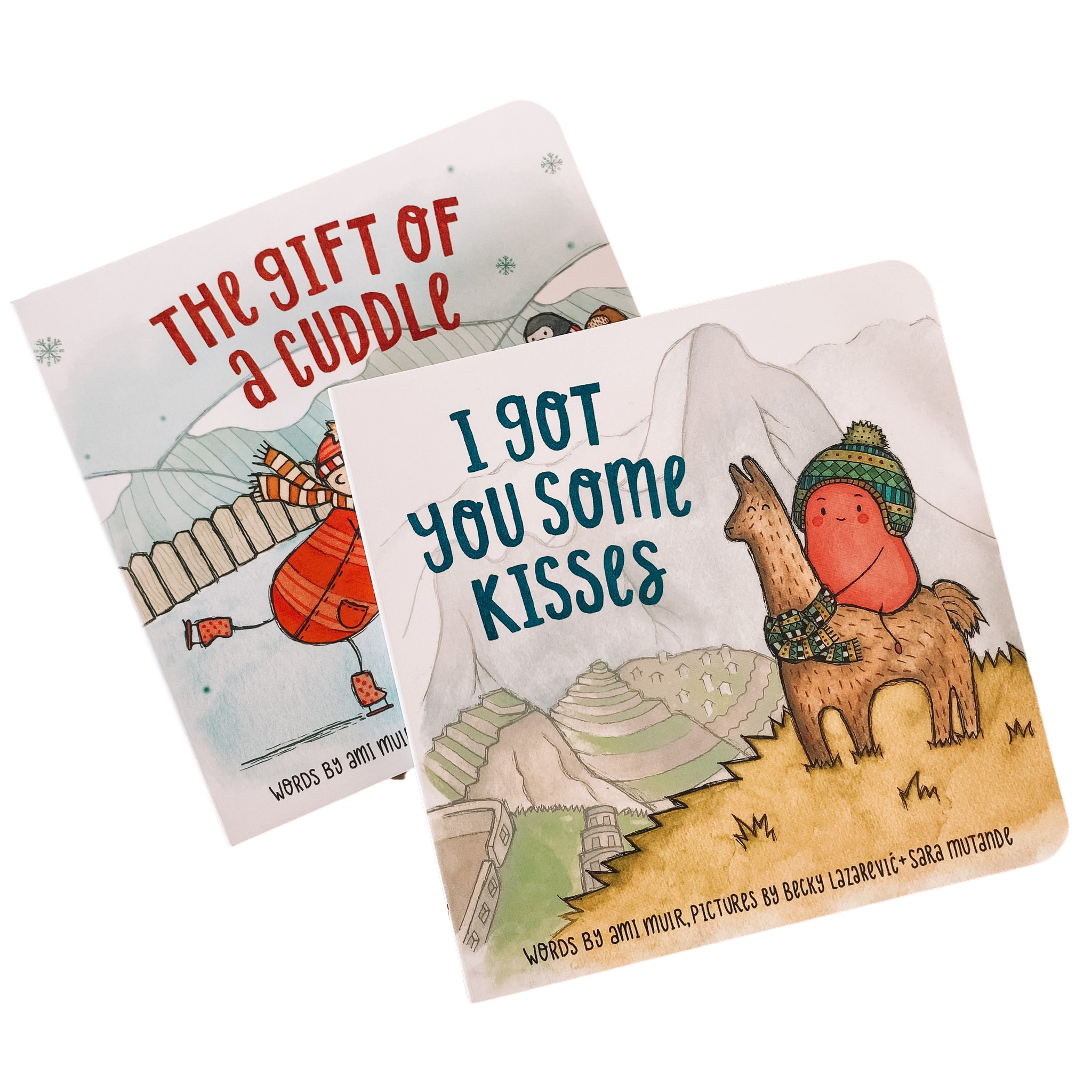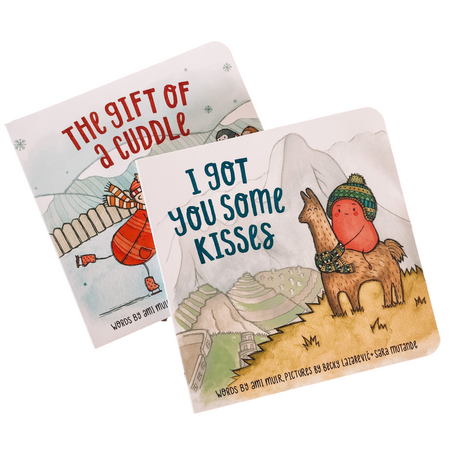 The Kiss Co Special Edition Books
Or 4 interest free payments of $9.99 with
More info
Or 6 payments from $6.66 weekly with
More info
Or 5 payments from $7.99 fortnightly with
More info
The Kiss Co's classic stories, abridged in board format for even littler ones. The Kiss Co's box set is the perfect introduction to their characters and the special finishing makes this a beautiful gift. 
This special edition box set is bound to become a firm favourite and a treasured family keepsake. 
I Got You Some Kisses
When a busy day draws you apart, these kisses will bring you home
Take your little one on a trip to the ends of the earth and scoop up all the kisses you find along the way. Together, you'll travel from the hills of Peru, to deep outer space and discover that love has no bounds - and that kisses can never, ever run out.  
The Gift of a Cuddle
Told by a grown up trying to make the perfect cuddle for their little one, this book is about all of the wonderful things cuddles can do.
Box set measures 15cm x 15cm x 4cm wide and holds 2 board books. 
FREE DELIVERY NZ WIDE
On orders over $150
Select An Option To Add To Your Cart
Default Title / Sold Out